TikTok MP3 Converter - TikTok MP3 Download
The Best site for TikTok Audio Download
How do I download TikTok audio to MP3?
1、
Paste a video address with https:// or http:// e.g. "https://www.tiktok.com/@.../video/..."
2、
Click Download button, then wait for the analyzing finishes
3、
Download the video to MP3
Why use our Online TikTok MP3 Downloader?
1、
Simple and user-friendly functionality
2、
Download featuring comprehensive details
3、
Quickest download velocity
5、
Reduce deterioration of audio quality
The Best Free TikTok MP3 Downloader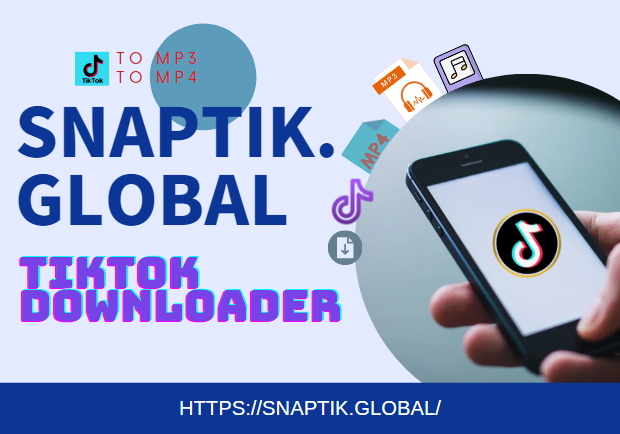 When you find a nice song on a video from streaming site, do you feel like downloading it to your device? Or maybe there are videos on TikTok that you want to watch repeatedly, or save your favorite songs to your collection. With TikTok MP3 Converter, converting TikTok videos to MP3 is now easier than ever before. By using our TikTok MP3 Converter, you can finish tiktok sound downloading to convert TikTok videos to MP3 with just a few clicks.
Convenience: TikTok MP3 Downloaders make it easy to access your favorite audio tracks without having to go through multiple steps.
Offline Listening: With downloaded audio, you can enjoy your favorite TikTok tracks even when you're offline, such as on a plane or in an area with no internet connection.
Content Creation: If you are a creator, these downloaders allow you to add high-quality audio to your content, making it more engaging and professional.
Editability: Once you've downloaded a track, you can easily edit it using software like Audacity, allowing you to customize the audio to your liking.
FAQ of snaptik.global - TikTok Sound Download Tool
1. Does converting TikTok videos to MP3 result in any sound quality loss?
The Tiktok MP3 Download tool aims to reduce sound quality loss as much as possible, but it can not guarantee 100% preservation, as some loss may be unavoidable.
2. What is the maximum number of files that can be converted at once?
As the TikTok MP3 download Converter is a free online tool, it allows for the conversion of only one file at a time.
3. Can I use Snaptik to download any TikTok video?
Yes, Snaptik can be used to download TikTok videos, provided they are not set to private or blocked by the user.
4. Is Snaptik available on all platforms?
Snaptik is primarily designed as a web-based tool, which means you can access and use it from any device with an internet connection and web browser.
5. Are there any limitations on the length of the TikTok videos that can be converted?
Snaptik typically supports TikTok videos of various lengths, but there may be limitations based on the specific platform or version you are using.
6. Can I use Snaptik to download TikTok videos from any country?
Snaptik should work for downloading TikTok videos from most countries, as long as the TikTok service itself is accessible in that location.
7. Are there any alternative tools or methods to convert TikTok videos to MP3?
Yes, there are other alternatives available, such as using dedicated apps, websites, or software specifically designed for converting TikTok videos to MP3 format like KeepVid. It is always a good idea to explore different options and choose the one that suits your needs best.